Is your daily sterilisation routine eliminating your cleanroom as well as the contaminants?
Sue Springett, Commercial Manager, Teknomek, takes a more in-depth look at sterilisation routines and offers her opinion on how best to treat a cleanroom
The UK Medicines and Healthcare products Regulatory Agency (MHRA) stipulates that clean and safe environments are essential criteria for compliance. This means all furniture and equipment deployed in cleanrooms must facilitate good manufacturing practice (GMP). As such, it must be both chemically inert and tough enough to withstand regular sterilisation processes with the appropriate materials.
It's for this reason that austenitic stainless steel, which contain 16–26% chromium and up to 35% nickel, has become a ubiquitous feature in cleanrooms design. Furniture and other equipment built from this material will maintain its structural integrity for decades, not years, when it's looked after properly.
There are numerous types of stainless steels, each is labelled by a particular grade number that is indicative of the level of corrosion resistance and structural integrity it offers. In cleanrooms, two grades are commonly used:
304 grade contains at least 17% chromium and 7% nickel. It can withstand all but the harshest of cleaning and sterilisation routines without corroding including mechanical (eg high bar pressure), thermal (high temperature) and chemical (detergent). It can even maintain its structural integrity up to 870°C and chloride content to 200 mg/l.
316 grade includes even more nickel and molybdenum - at 16% chromium, 10% nickel and 2% molybdenum. While there's only a small difference in the hygienic qualities compared to 304 grade, 316 a more robust option that's less susceptible to corrosion from the most severe sterilisation regimes.
In recent years we have seen a trend towards businesses opting for 316 grade stainless steel for cleanroom furniture. The reasons behind this growth are likely two-fold: first is the rise of onsite sterilisation, particularly VHP.
This is where the added molybdenum comes into play, it makes the steel more resistant to chlorides and can withstand chloride content of up to 500 mg/l; second is the use of more aggressive cleaning chemicals as standard in the daily clean down.
While there is no denying that it is better to be safe than sorry within a cleanroom scenario, using highly toxic and caustic materials as part of the daily routine may not always be necessary.
It also means that unless you are willing to invest in 316 grade, there is a good chance your fixtures and fittings will rust and the useful lifespan of your furniture will be reduced.
Swab testing reveals that the harsher forms of sterilisation provide superb back-up to non-corrosive cleaning sprays and bleach. So, the bigger question is do you really need to take the nuclear option every day?
If you mix the types of clean down for your cleanroom between a gentler daily routine and thorough weekly sterilisation, then 304 grade steel could be sufficient.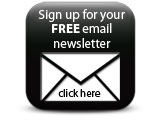 So, it's well worth conducting a risk assessment to ascertain how often you really need to sterilise – and also if you can dial down the strength of the cleaning products. Over specifying can end up being just as costly as under specifying. Taking a less toxic approach can save you money in the longer term, and without compromising on hygiene standards.
Companies