Janicki ups composite manufacturing with 15,000 sqft cleanroom
The new building has been designed by Carletti Architects and built by Chad Fisher Construction
Janicki Industries has expanded its manufacturing capacity with a new 15,000 sqft of cleanroom in a building next to its current facility in Hamilton, US. The new facility will be used for the production of flight-quality, aerospace parts made of advanced composite materials.
These composite materials will include carbon fibre, and will be used in commercial jetliners, military aircraft, and space exploration.
The 90,000 sqft will be a high bay assembly space with four overhead cranes. Within this space there is 15,000 sqft of cleanroom and a 5,000 square-foot drive-in freezer for storing carbon fiber material.
According to Janicki, the new building was designed by Carletti Architects and built by Chad Fisher Construction.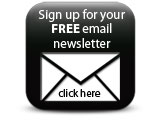 Construction took a year and on the roof is a climate control system. There are 30 variable refrigerant volume (VRV) heat pumps linked together and connected to a computer system that monitors the temperature and humidity. The system then turns on the appropriate heat pump to keep the climate perfect for making carbon fibre parts.
Companies