Lighthouse presents newest solution for clients' USP788 needs
The company has produced a video highlighting the features of its LS-20 Liquid Samplers
Lighthouse LS-20 Liquid Samplers have an integrated syringe sampler and optical particle counting system. Its easy-to-use Windows based software interface is designed to meet the international regulatory EP and JP, as well as USP 788 requirements.
Following a quality standard of reliability and dependability, Lighthouse Worldwide Solutions developed the LS-20 Liquid Sampler using the latest in laser optical particle counter technology. The LS-20 uses a high accuracy syringe pump flow control system and a high sample volume sensor. With sample volumes adjustable from 1 to 1000 millilitres (10 mL syringe), it is used for multiple batch sampling applications.
The graphical user interface makes the LS-20 easy to configure and operate. Data is automatically recorded from up to eight particle size channels ranging from 1.0 to 50.0 or 1.0 to 200 microns and is easily available in graph and tabular form in real time. All reports can be preconfigured and printed at the touch of a button.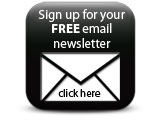 Features
1.0 µm to 50 µm or 1.0 µm to 200 µm size range
Integrated "light obscuration" particle counter software designed for 21 CFR part 11
International regulatory EP, JP reports
USP 788 reports
Sample volumes from 1 to 1000 ml
Preconfigured USP 788 recipes
Precise syringe pump flow control
Stainless steel enclosure
Built-in magnetic stirrer
Automated sample handling maximises repeatability
Compact footprint
Click here to watch the
video
.