Lighthouse receives ISO 9001:2015 certification
Companies use the standard to demonstrate the ability to consistently provide products meeting customer and regulatory requirements
Lighthouse Worldwide Solutions supplier of real time contamination monitoring systems and airborne particle counters has received ISO 9001:2015 certification.
ISO 9001 is the international standard that specifies requirements for a quality management system (QMS). Organisations use the standard to demonstrate the ability to consistently provide products and services that meet customer and regulatory requirements. It is the only standard in the series that organisations can certify.
Products supplied by Lighthouse include airborne particle counts, airborne molecular contamination levels, liquid particle counts, electrostatic charge, temperature, humidity, total organic carbon monitoring. These solutions are now found in semiconductor, pharmaceutical, data storage, biotechnology, aerospace and defence industry plants worldwide.
The current version of ISO 9001 was released in September 2015.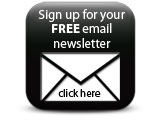 ISO 9001:2015 applies to any organisation, regardless of size or industry. More than 1 million organisations from more than 160 countries have applied the ISO 9001 standard requirements to their quality management systems. 
Companies