Met One Instruments appoints business development manager
Cleaning | Monitoring | Regulatory
John Ramirez joins Light Scatter Instrumentation Division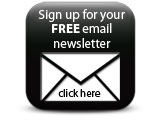 Met One Instruments, a US specialist in indoor particle counters and dust monitors for controlled environments, has hired industry veteran John Ramirez as business development manager in its Light Scatter Instrumentation Division.

Ramirez has more than 20 years' experience in the airborne particle counter and IAQ indoor air quality marketplaces. He has in-depth knowledge of contamination control procedures and cleanroom regulations and is considered an expert on FDA regulations and EU Annex 1 guidelines.

Grants Pass, Oregon-based Met One Instruments' particle counters detect and measure individual particles as small as 0.3 microns in diameter. The company's dust monitors feature particle mass concentration reporting.


Companies