NHS to tackle superbugs with Irisys
Food | Microbiology | Monitoring | Regulatory
Irisys to develop infrared hand-washing monitoring system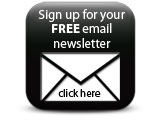 The UK's National Institute for Health Research Invention for Innovation programme has awarded a two-year contract to Northampton-based infrared specialist, Irisys, to develop sensors to drive improvement in compliance with hospital hand-washing regulations.

Together with associated communication and reporting systems, the result is expected to be an affordable and non-intrusive automatic monitoring and alerting system.

Initially designed for the NHS, the system will subsequently be applicable to all healthcare providers, and to other industries such as food processing and handling.

NHS figures show that about 9% of patients acquire infections during a hospital stay, which costs the NHS around £1bn annually.

Hand washing is a key way to cut infection rates. To reduce the possibility of passing infection between individuals, any person having contact with patients should wash their hands thoroughly when they first enter a patient area; before and after touching a patient; and before leaving an area or moving to another patient after touching anything else.

The Irisys Intelligent Handwashing Monitor (IHM) system looks at the behaviour of personnel in the hospital environment so that hand-washing compliance is improved in line with established procedures.

The IHM monitors movement in and out of a specific area and the number of times each hand-wash unit is used. Compliance rates are then calculated, displayed locally and reported.

The IHM project complements an existing Irisys programme in assisted living, where the company is developing infrared sensing products and systems that can help to monitor elderly and disabled people and others at risk of injury, without intruding on their privacy.

The new contract will be managed by the NIHR. As part of the Small Business Research Initiative (SBRI) in the area of healthcare associated infections, an open competition process (October 2008) was used to select suppliers.


Companies