New US Joint Commission stance on hand hygiene noncompliance
The Joint Commission, an organisation accrediting and certifying healthcare organisations in the US, has adopted a stricter standard on hand hygiene for all its accreditation programmes
The Joint Commission, an independent, not-for-profit organisation that accredits and certifies nearly 21,000 healthcare organisations and programmes in the US, says that effective of 1 January, for all accreditation programmes, any individual failure to follow hand hygiene guidelines during direct patient care, seen during surveys, will now lead to the issue of a citation to healthcare organisations.
According to the Centers for Disease Control and Prevention (CDC)1, nearly two million healthcare associated infections (HAIs) occur across the US healthcare system each year. Many of these infections are transmitted by healthcare personnel.
As hand hygiene is widely known to be the most important intervention for preventing HAIs, The Joint Commission introduced NPSG.07.01.01 ("Comply with either the current Centers for Disease Control and Prevention hand hygiene guidelines or the current World Health Organization hand hygiene guidelines") in 2004.
NPSG.07.01.01 requires healthcare organisations to implement a hand hygiene programme, set goals for improving compliance with the programme, monitor the success of those plans, and steadily improve the results through appropriate actions.
The Joint Commission Center for Transforming Healthcare also launched the Hand Hygiene Targeted Solutions Tool, which is free of charge to all accredited organisations, in 2010.
Currently, and in general, surveyors issue an RFI to organisations for failure to implement and make progress in their hand hygiene improvement programmes, according to NPSG.07.01.01. Observations of individual failure to perform hand hygiene were not cited as deficiencies if there was otherwise a progressive programme of increased compliance.
Because organisations have had since 2004 to implement successful hand hygiene programmes, The Joint Commission has determined that there has been sufficient time for all organisations to train personnel who engage in direct patient care.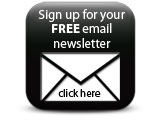 While there are various causes for HAI, The Joint Commission has determined that failure to perform hand hygiene associated with direct care of patients should no longer be one of them.
References
Centers for Disease Control and Prevention. CDC at Work: Preventing Healthcare-Associated Infections. Accessed Nov 22, 2017. https:// www.cdc.gov/washington/~cdcatwork/pdf/infections.pdf