New flexibility in drug fill/finish and freeze drying
Specialist aseptic filling and closing systems supplier, groninger will show its FlexPro 50 for small batch production at CPhI in turn-key partnership with Martin Christ Freeze Drying Systems
The FlexPro 50 is modular, flexible and even faster available
As time-to-market cycles in the pharmaceutical industry grow shorter, the machine concepts need to offer more flexibility. Smaller batch sizes often demand high flexibility due to processing different containers and products on the same filling line. Ensuring sterility in these circumstances without compromising productivity calls for a flexible filling system that can be easily re-equipped for the most important standard containers.
Increasingly, pre-sterilised objects are used for aseptic filling and closing of cost-intensive biotech products, where the trend moves towards smaller batches. With this in mind, groninger developed the FlexPro 50 Ready-Engineered machine concept to process pre-sterilized, nested and ready-to-use syringes, cartridges and vials.
By changing few size parts, nested syringes, cartridges and vials can be filled and closed with FlexPro 50 in one line configuration. Interchangeable machine trolleys permit additional line configurations allowing for an integrated nest/bulk process line which achieves an output of up to 4,700 objects per hour.
FlexPro 50 allows for various manual or automatic processes to cover market and customer requirements. Aside from standardized coordinated line modules in a highly compact design, a major advantage for operators is the access to the machine modules at both sides. This enables a full technical integration of the isolator modules and particle monitoring system. The concept saves up to 40% of space compared to conventional systems.
Full integration of the air supply in the isolator allows for air exchange with the ambient air – so no additional space is required in a machine room. The decontamination cycle has been reduced by 50% compared to conventional isolators thanks to a newly developed direct injection system.
As a turn-key supplier of the FlexPro 50 concept, it is essential for groninger to inform about the up- and downstream processes for the filling of e.g. biotech products. Freeze drying is a central aspect in the processing of vials in bulk as well as in nests.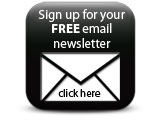 The entire process chain from the empty vial and its liquid filling, up to the freeze-drying process, will be presented with Martin Christ Freeze Drying Systems, a groninger partner, on stand F22 in Hall 4.0.
Companies