Nouscom appoints chief medical officer
Adrian Woolfson has joined the immuno-oncology company
Dr Adrian Woolfson
Nouscom has announced the appointment of Dr Adrian Woolfson as chief medical officer (CMO). Headquartered in Rome, Italy, Nouscom is an immuno-oncology company developing off-the-shelf and personalised neoantigen-based genetic cancer vaccines based on its clinically validated Exovax platform.
Dr Woolfson brings to Nouscom more than a decade of extensive and broad experience in leading clinical trials in oncology and hematology in the pharmaceutical industry.
At Nouscom, Dr Woolfson will play a key role in leading the company's clinical development of its neoantigen off-the-shelf vaccine targeting tumours associated with Microsatellite Instability (MSI), as well as the personalised neoantigen vaccines and oncolytic virus programmes.
"We are pleased to welcome Adrian, a seasoned pharmaceutical industry executive with highly relevant immunotherapy experience, to Nouscom's management team," said Alfredo Nicosia, Nouscom CEO.
He continued: "Adrian's extensive immunotherapy drug development experience will allow us to leverage the clinical potential of our best-in-class platform as we look to enter our lead program, NOUS-209, an off-the-shelf cancer vaccine, into the clinic."
Dr Woolfson joins Nouscom from Pfizer where he most recently served as global clinical leader early and late stage immuno-oncology/hematology and was responsible for building a diverse portfolio of monotherapy and combination studies for Pfizer's PD-L1 inhibitor Bavencio and 4-1BB agonist Utomilumab.
Prior to Pfizer, he was global clinical lead at Bristol-Myers Squibb. He was responsible for the development of a portfolio of small-molecule inhibitors including JAK2, CDC7, SMO and IGF-1R/IR.
"Nouscom is positioned to be a leading player in the neoantigen vaccine space. The company combines a deep knowledge of infectious disease vaccines, with cutting-edge neoantigen predictive bioinformatics, a proprietary best-in-class platform, and a state-of-the art manufacturing capability," said Dr Woolfson.
"I look forward to working with Nouscom's highly experienced management team to develop its innovative neoantigen-based genetic cancer vaccines and potentially make this treatment option available to physicians and cancer patients." Woolfson concluded.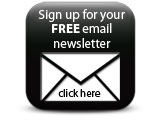 Dr Woolfson's clinical and post-graduate medical training was at Balliol College, Oxford, UK and Addenbrooke's Hospital Cambridge, UK. His PhD and post-doctoral molecular immunology fellowship were supervised by Nobel Prize winner César Milstein.
Companies