Perstorp converts facility to aid hand sanitiser and disinfectant shortage
Swedish specialty chemicals provider has create a capacity of over 2 million litres a month
Perstorp, a specialty chemicals provider, has started the large-scale production of hand sanitiser and surface disinfectant for the Swedish healthcare sector. With a capacity of over 2 million litres a month, the aim is to solve the current lack of disinfectants at a national level.
Sweden-based Perstorp's says production capacity is expected to exceed the healthcare sector's current disinfection shortage. The products are being offered at cost price.
Jan Secher, CEO of Perstorp Group, said: "Extraordinary times call for extraordinary care. Our large scale production capacity can make a real difference at this time and help to solve the disinfectant shortage in the healthcare sector."
Secher added: "This is our contribution to the important work that healthcare professionals are doing every day. I am proud that our innovative staff saw this opportunity to help. They have driven this initiative forward together with valuable help from authorities and partners."
Absolut Company delivers ethanol, which is mixed together with other ingredients and delivered to Perstorp with the help of Univar Solutions and ExxonMobil
Production has started this week and the aim is to continue for as long there is an acute shortage of disinfection products within the Swedish healthcare sector, that regular suppliers cannot fulfil. Permits and agreements for production have been finalised in record quick time together with authorities and partners.
In order to produce the disinfectant, Absolut Company delivers ethanol, which is mixed together with other ingredients. This is delivered to the Perstorp industrial plant with help of Univar Solutions and ExxonMobil.
The disinfectant is bottled by Lefab Production and transported by Bertschi, Scandibulk och Eurolink to Socialstyrelsen, which distributes the products to healthcare services in regions across Sweden. The first delivery is expected to reach Socialstyrelsen after the Easter weekend.
Region Skåne is responsible for health care and public transport, business development, culture, infrastructure, social planning and environmental and climate-related issues in Skåne county, Sweden.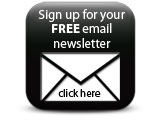 Ingrid Bergman, Head of Purchasing at Swedish Region Skåne, explained: "Due to the global COVID-19 pandemic the shortage of disposables such as sanitisers is a major challenge and an issue of great priority. Perstorp has shown tremendous responsibility and initiative in securing the production chain. They have made production possible by arranging all permits from the healthcare sector in cooperation with us, as well as several authorities and other companies."
Companies