Priorclave energy efficient autoclaves at Medica in Dusseldorf
Models from the popular Priorclave range of front loading autoclaves will be highlighted in Hall 3A – stand D06-6 at this year's Medica exhibition in Dusseldorf
Running between 13th - 16th November, the exhibition gives British autoclave manufacturer Priorclave, the opportunity to showcase its energy efficient laboratory and research grade autoclaves that have reached a global audience.
With total control over the design and manufacture of these durable steam sterilisers, Priorclave is able to produce front-loading autoclaves that match a customer's unique requirements in chamber sizes up to 400 litre, including double-door versions.
Built to international standards, the QCS autoclave range feature epoxy coated panels and frame, treated with an anti-bacterial agent that is highly effective against all bacteria and fungi including MRSA, E.coli, Listeria, Legionella, Campylobacter, Salmonella and Pseudomonas, helping to prevent cross contamination within the laboratory.
Touch screen controls allow for easy adjustment of sterilising temperature and time. Simple cycles can feature multi-programme operation. In addition, the advanced microprocessor systems stores detail of the sterilising cycle, such as temperature, pressure and time in an archive file.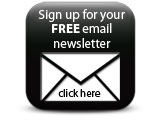 This range of research and laboratory autoclaves are ideal for lab managers looking for reliable, energy-efficient sterilisers that can provide an extremely low-cost of ownership throughout its life cycle.
Featured Companies