Puracore cleanroom panel obtains the highest FM approval standard in its class
Puracore aluminium honeycomb cored panel has obtained the coveted FM 4882 Approval
Puracore's aluminium honeycomb cored panel has obtained the coveted FM 4882 Approval, putting the company at the forefront of cleanroom panel manufacturers as worldwide only one other cleanroom company holds this certificate.
'Our Puracore cleanroom panel system can be specified with confidence, safe in the knowledge that it complies with the highest industry standards and as such can be used for projects across the globe where FM approved product is required or desired by the customer,' Puracore says.
To meet the FM 4882 criteria, the panel had to pass the FM 4880 standard Fire Test, the ASTM E84 test and a 16ft High parallel panel test. This process involved a detailed factory audit where the FM surveyors followed each part of the manufacturing process and materials at the facility.
Following the initial site inspection, full size samples of the panels and system were then taken to the FM's test centre in Boston and were rigorously tested for smoke emission and fire performance. 'Our Puracore cleanroom systems outperformed all expectations and were proven to emit low levels of smoke  and spread of flame under test,' the company says. 'We achieved a first time pass on all fronts!'
It will undergo FM follow-up audits every six months to ensure that the products have maintained the highest quality and safety standards.
'This is a landmark achievement for us. Obtaining the FM Approval demonstrates our technical expertise and that we can guarantee consistency throughout our full Honeycomb Puracore product range for distributors, specifiers and customers worldwide,' said Kevin Gillham, Puracore Managing Director. 'Customers/Specifiers from any part of the world can now turn to us with absolute confidence and we can guarantee them the same quality product fully backed by the most current FM Approval.'
The FM Approval is issued by FM Global, a world-leading international company providing comprehensive commercial and industrial property insurance and risk management solutions. The FM Approval certification 'assures customers a product or service has been objectively tested and conforms to the highest national and international standards.'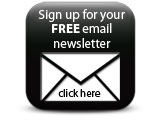 The FM 4882 is a new standard testing the interior wall and ceiling materials or systems for smoke sensitive occupancies and 'intends to minimise the possible safety hazards and risks, in the event of an unexpected fire to suppress the spread of fire and minimize possible damage due to smoke generation'.
Featured Companies