Putting the 3Rs of biomedical research into action
Charles River representatives looking to elevate the importance of animal welfare in laboratory animal research
The Charles River Animal Welfare department, together with scientists and laboratory animal specialists across its global facilities, has made recent strides in further integrating the 3Rs (refinement, reduction and replacement) into its operations. With first-hand knowledge of how to implement meaningful change, Charles River representatives are acting as ambassadors within the industry to elevate the importance of animal welfare in laboratory animal research.
The Charles River 3Rs initiative can be seen across the company's facilities in the form of specialized housing options, novel sampling and handling techniques and refined toxicology study designs. With a recently validated capillary microsampling technique and other methods successfully minimising animal use, it sponsored and shared its strategies at 20 3Rs-related events at the Society of Toxicology (SOT) ToxExpo in March 2013.
Additional research will be presented in 'Pharmaceutical Toxicology: Designing Studies to Reduce Animal Use, While Maximizing Human Translation', to be published in Regulatory Toxicology and Pharmacology later this year.
As it continues ongoing internal efforts, Charles River recognises that the 3Rs is a conversation that must be had industry-wide to achieve its potential for change. Marilyn Brown, Vice President, Global Animal Welfare, was recently selected to represent Charles River in the 3Rs Leadership Group within the Consortium for Innovation and Quality in Pharmaceutical Development (IQ Consortium). The goal of the group is to promote mutual learning, enhance communication and encourage transparency and alignment in 3Rs implementation.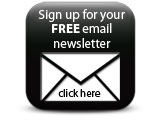 The company looks forward to collaborating with its customers and other CROs in leveraging the 3Rs to enhance animal welfare while simplifying operations and reducing the cost of biomedical research.
Featured Companies