Scapa Healthcare eyes facility in the UK
The skin-friendly solutions provider has signed an agreement to purchase Acelity's Systagenix manufacturing facility located in Gargrave, England
Scapa Healthcare has signed an agreement to purchase the Systagenix manufacturing facility located in Gargrave (England) from Acelity, the Texas-based medical device company. Cooley, a US law firm, advised Acelity on the deal.
As part of the transaction, the manufacturing operations, sterilisation services, warehouse facilities, R&D and regulatory support functions located in Gargrave will be transferred to Scapa Healthcare.
Under the expanded partnership, the parties will enter into long-term manufacturing and supply agreement for the advanced wound dressings offered by KCI, an Acelity company. The KCI portfolio is manufactured in Gargrave.
Scapa said the 335,000sqf Gargrave site will position the company as one of the leading business-to-business manufacturers of advanced wound care products in the world.
The site will significantly enhance Scapa Healthcare's capabilities, services and footprint, to deliver on the growing requirements of the global healthcare industry.
Joe Davin, President Scapa Healthcare, commented: "This technology transfer is in line with our growth strategy, and we are excited about the opportunities this facility brings as we continue to expand our portfolio of turn-key solutions. As a B2B partner, we remain committed to maintaining the highest level of excellence our customers expect."
The terms of the manufacturing supply agreement are targeted to be effective by early October, 2018. Until such time, Acelity will continue to manage and operate the business of Systagenix Wound Management Manufacturing Ltd.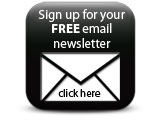 "This transaction will allow us to maintain and increase our innovation and product development efforts, as well as focus on the commercial execution of our AWD business, while we strategically invest to expand in other areas, such as our leading digital wound care and surgical solutions."
Companies