Surfacide Helios UV-C disinfection system helps to reduce HAIs
New York hospital releases results of 12-month study on effectiveness of triple emitter system
The Surfacide Helios system uses ultra-violet (UV-C) light energy to disinfect surfaces using three separate emitters
Faxton St. Luke's Healthcare (FSLH) in Utica, New York, US, has seen a 39% reduction in C.diff infections following a 12-month study on the effectiveness of Surfacide's Helios triple emitter UV-C disinfection system.
The Surfacide Helios system uses ultra-violet (UV-C) light energy, but unlike the single emitter method used in other disinfection systems of this type, the Surfacide Helios system incorporates three separate emitters.

Get more updates on Infection Prevention and Containment at the 2016 Infection Prevention and Containment ConferenceFind out more
The company says this overcomes major challenges with distance to surface, dose delivery and surfaces missed due to shadows when using a single emitter, and allows a larger space to be treated during the same disinfection cycle and substantially reduces the problem of shadowed areas.
The system also includes a validation component using a proprietary laser mapping technology. This results in a more intense level of energy being delivered to every surface, in less time, the company says.
The Surfacide Helios system can treat an entire patient room through its three towers typically in less than 20 minutes. Using this system after a patient has gone home will also help to ensure that the room is safer for the next patient.
Heather Bernard, Director of Infection Prevention, Mohawk Valley Health System, said: 'Multi-drug-resistant organisms like C.diff have long been a formidable foe in healthcare environments. The 39% reduction in C.diff infection rates is very significant and suggests that Surfacide's technology holds promise for ensuring that patient care areas are as microbe-free as possible.'
Surfacide Chief Executive Gunner Lyslo said the Faxton St. Luke's data is impressive.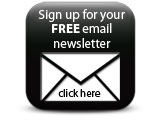 'What makes the findings exciting is that Faxton St. Luke's team did not change any of the other evidence-based bundle components efforts (hand hygiene, environmental cleaning, or antibiotic stewardship) during the observation period. While this was not a clinical trial, the Faxton St. Luke's team is confident that the Surfacide system made an important contribution to its C.diff control efforts.'
Companies