The future of cleanroom design
John J. Cerilli, Vice President & General Manager of the Surface Technology Group at SpeedFam-IPEC, Inc. discusses the new NorthStar Cleanroom Concepts
Today's class 1-10,000 cleanrooms cost $2,500 per square foot to over $6,000 per square foot to build. Raised cleanroom floors, which are typically seen around the industry today, are 25% of the cost of the cleanroom construction. These traditional fabs are more costly and inflexible, especially with regards to future build-outs, going from say, class 100 down to class 10 or 1. Northstar Cleanroom Concepts hopes to solve these and other issues.
In 1997 and with a very limited budget, SpeedFam-IPEC were tasked to design and build a world-class, state-of-the-art 108,000 square feet research and development facility for approximately $20M. This new facility was to include 43,000 square feet of office space, 45,000 square feet of mechanical, electrical, chemical, DI wastewater distribution, and most importantly, 25,000 square feet of class 1-10,000 cleanroom. This design also had to enable us total upgrade flexibility and the capability to modify and add CMP and metrology tools, meeting customers needs now, and in the future.
NorthStar Cleanroom Concepts' designer and patent-holder, Joe Rapisarda, Director of Facilities for SpeedFam-IPEC, completed the 25,000 square foot cleanroom with enhanced vibration, particle control, air flow dynamics, and improved cleanroom performance for significant cost savings over a traditional cleanroom with raised cleanroom floors. For approximately $20M, Joe designed a facility to capitalise tremendous cost savings by applying key design changes without sacrificing the goal of a cleanroom. Using traditional raised cleanroom floor methods, this building would have cost about $60M. Using the Northstar design, SpeedFam-IPEC's world class R&D facility has been successfully operating for over four years now. We have the vibration and cleanroom performance data (including particle control) to share with you later in this article. Northstar Cleanroom Concepts is now patented worldwide and we are actively marketing this new product in the USA and internationally. Central to the NorthStar Cleanroom Concepts' is a honeycomb floor design that solves several ordinary problems. Inexpensive to construct, the floor is solid, therefore eliminating the need for expensive raised cleanroom floor or isolation pedestals, it removes the effects of machinery vibration, it is simple to upgrade from class 10,000 to class 1, and is easily expandable. By only using two levels in the overall design – cleanroom and sub-cleanroom, the b-floor not only acts as an air return plenum with nine feet of ceiling space, but the entire electrical, chemical, and utility distribution is located here. With the air handlers, Kathabar air-return and humidity control units affixed to the roof, there is a significant overall construction cost savings by using this approach. With regards to vibration and the honeycomb floor approach, proven data is available, which certifies our design meets the criterion assumed to be adequate for the most demanding of sensitive systems including long path, laser-based, small target systems and other systems requiring extraordinary dynamic stability." On the subject of particle counts, we have a 1999 "Certificate of Traceable Calibration", from U.S. Test and Balance, using a Particle Measuring System, Lasair Model 110 Particle Counter, serial number 38154-0798-723. The bottom-line is that our four classes of cleanrooms, class 1 through class 100,000 far exceeded the standard particle count requirements for their respective areas. By optimising the NorthStar Cleanroom Concepts' design, we have also been able to operating costs can be significantly cut by reducing the downtime for installation, realignment, and relocation of tools. We have eliminated dedicated areas for utility, mechanical and chemical distribution as well as air, and plenum returns. The flexibility of tool placement contributes greatly to reduced floor space, which eliminates costly square footage as well as property taxes. Less overall square footage also equates to less utility costs. Maintenance becomes easier as well. Daily on-going cleaning is reduced. There is no disruption of normal production operations for cleaning and/or rearranging of equipment. Ulpa-pure filters last significantly longer because of high throughput airflow and the high-throughput open-air return plenum design in the sub-fab. There are also monitored, EMCS – Energy Management Control Systems. Traditional cleanrooms often require multiple levels for adequate air distribution, with expensive, raised, cleanroom floors, costly "fixed" pedestals to support heavy wafer fabrication equipment, and even more expensive isolation/vibration free rooms for sensitive metrology equipment. When this design needs to be upgraded or changed in any way, the costs even soar higher. Another factor is the tool install cost. At a typical wafer fabrication facility, the tool install cost can range from 10% to well over 20% of the tool cost. With the new design, and with a tool cost of $1.5M, SpeedFam-IPEC spent $15,000 or 1% to install a tool in our new R & D centre. In hard dollars, this means that using the traditional wafer fab design; one can easily spend between $127,000 and $187,500 to install similar tools in their facilities. Tools are first staged through a series of airlocks, wiped down, placed on air pallets, and floated onto the cleanroom floor for placement as required. In summary, traditional cleanroom designs have limited useful life and require complete and expensive retrofits when the technology changes or the "class" of the room has to be upgraded. With this system the above shortcomings were addressed:
The cleanroom floor is a solid structure with equally placed openings that form a honeycomb effect. The floor is able to easily support cleanroom machinery without the use of expensive, raised pedestals and distributes the air in a 100% unidirectional flow.
The honeycomb effect in the solid floor has spacing such that vibrations from machinery is suppressed before it travels any distance (less than 2 feet) and thus machinery can be placed at any location in the cleanroom.
The sub-cleanroom will allow for the placement of mechanical and chemical infrastructure. This sub-cleanroom significantly improves the airflow and movement throughout the cleanroom. As a result, achievement of Class 1 or better becomes much easier.
The solid floor is constructed to withstand the requirements for the most sensitive vibration yet allows for a flexible cleanroom that can accommodate future requirements easy to upgrade for using 300mm technology.
Equipment can be easily rearranged with minimal costs and no disruption to normal daily production. Tools are staged, and brought in and out of the cleanroom via a set of airlocks.
The honeycomb structure is much less expensive to construct, and there is a significant up-front cost savings, reduced investment, increased availability, and overall reduction in daily / monthly operating expenses.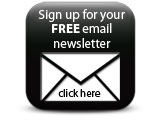 NorthStar is a fresh new approach to cleanroom design. It can save a company literally millions or tens of millions of dollars, or approximately 50% of the cost of a traditional cleanroom and can readily be upgraded for 300mm technology.