Three Validair engineering team members gain TSI certification
Three technical staff members from Malvern-based Validair Monitoring Solutions Limited (VMSL) have secured international accreditation from TSI Inc. in less than 14 months
Validair's TSI-Certified engineers Jon Whaler, Steve Stanbrook and Joel Grisman
The trio each attended a series of intensive training courses hosted at TSI's global HQ in Shoreview, Minnesota, the global supplier of particle counters and monitoring software. All three are now TSI-Certified, having successfully completed Advanced FMS Training.
VMSL specialises in Facility Monitoring Systems (FMS) software and hardware integration. As a TSI Gold Standard channel partner in the UK, the accreditations provide important visibility of the Validair team's technical ability in the fast-growing continuous environmental and particle monitoring solutions sector.
Steve Stanbrook, Technical Lead for Installation, attended the TSI course in December 2017, Senior Engineer Jon Whaler passed in June 2018 and Joel Grisman completed the training in January this year.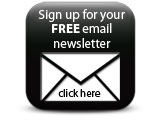 "Once again, we have achieved something excellent. In fact, exceptional," said Validair Managing Director, Steve Wake. "We now enjoy the recognition of our technical capability and expertise in the form of not just the bare minimum of one engineer, but with three TSI-Certified engineers."
Featured Companies