Tru-D SmartUVC wins three-year agreement for infection prevention products from Premier
The agreement allows Premier members to take advantage of special pricing and terms for the purchase of the Tru-D disinfection robot
Tru-D SmartUVC has been awarded a group purchasing agreement from Premier, a US alliance of hospitals and other healthcare providers, for room equipment infection prevention products. The agreement allows Premier members to take advantage of special pricing and terms for the purchase of Tru-D SmartUVC's automated disinfection robot.
Tru-D's technology uses UV bulbs endorsed by the Environmental Protection Agency and the US Department of Energy which are guaranteed to deliver the most powerful and efficient germicidal UVC light energy to protect patients and healthcare staff.
Tru-D is a portable UVC disinfection system equipped with Sensor360 technology, which automatically calculates the time needed to react to room variables – such as size, geometry, surface reflectivity, and the amount and location of equipment in the room – and effectively delivers a lethal UVC dose from a single, central location in the room.
In addition, Tru-D users are able to collect usage data through the robot's customised, secure cloud-based data tracking system, iTRU-D, which records and reports operational data to hospital staff.
'This newly formed relationship with Premier will be key to our growth in 2015,' said Chuck Dunn, President and Chief Executive of Tru-D SmartUVC.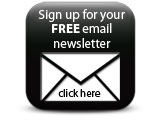 'Even more importantly, this contract gives thousands of acute care facilitates greater access to Tru-D, helping them to bolster infection prevention efforts in a time when we are constantly seeing hospitals seek methods to automate the room disinfection process.'
Companies