Tudertechnica builds cleanroom for silicone hose
Italian hose manufacturer is investing US$8 million in expansion project at its Padua factory
Italy's hose manufacturer Tudertechnica has announced a US$8 million investment to add 40,000 sq ft to its factory in Padua, Rubbers & Plastics News has reported. The project includes a cleanroom for silicone hose.
The expansion centres on adding 20,000 sq ft cleanroom that will be used to produce silicone hose for the pharmaceutical, cosmetics and food industries.
The addition will bring the total space at the Italian facility to about 100,000 sq ft.
Andrea Deregibus, general manager and CEO, has said the cleanroom will be built to ISO 8 classification and that the remaining space will be available for future expansion plans.
With construction scheduled for completion by the end of June, Tudertechnica expects that the cleanroom and machinery to be installed around the beginning of October to allow full production to start by the end of the year.
Tudertechnica will have the capability to produce 130-foot long hose in the cleanroom, much longer than the current industry standard of about 20 ft.
The expansion plan is part of Tudertechnica's five-year strategy.
According to Deregibus, the three target markets the company serves have trends calling for more safety in its products. The company also estimates that the food industry, in particular, will be in need of more silicone hose in the coming years.
Distribution network
Tudertechnica will market these hoses through its distribution channels, for which it is seeking suitable partners to join.
"We need someone who is professionally prepared, with very good skills in silicone and the application in order to sell our solution in the correct way, which is a really high level," Andrea Compostella, marketing and sales manager, told the newspaper. "We believe this is the way that will bring us more results. It also gives the opportunity to the distributor to have a stronger relationship with the end user, who will decide to start with this new solution."
Tudertechnica has started this process, identifying some prospective candidates in Europe, and will continue with this in North America, Asia and other parts of the world.
In recent years, Tudertechnica has seen growth with silicone and rubber-covered PTFE hoses with volumes more or less doubling every two years.
Deregibus told the newspaper: "This is the right moment. The investment must be made when the market is up to be ready to take opportunities for the future."
Tudertechnica expects to add some new products to the PTFE lines by the end of the year. Deregibus said the new portfolio will have "immediate impact on the market".
In line with Tudertechica's strategy for growth the company is set to focus on the North American, European and Chinese maarkets.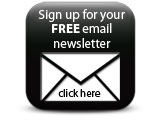 Currently, 20% of sales for Tudertechnica come from Italy. Other parts of Europe account for 40%. Deregibus projected sales for 2018 will be closer to US$23 million.
Companies