Ultra-clean packaging of refrigerated drinks
Serac and Urola develop system for the dairy industry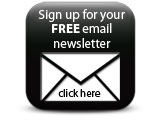 Serac, in partnership with Urola, a Spanish specialist in PET stretch-blow-moulding, has designed the 'Urola-Serac bloc' for ultra-clean packaging of refrigerated drinks in PET containers in the dairy industry.

The system features a direct link between the Urola URBI 4 or 6 linear blow-moulding machine and the Serac H2F ultra-clean rotary weigh filler-capper.

A typical application for the Urola-Serac bloc is the ultra-clean packaging of pasteurised milk, drinking yoghurt, probiotics, kefir, more generally fermented milk and milk and juice drinks in PET bottles from 100ml to 2L size with one single neck finish (mostly 38mm) for a plastic screw-cap.

The technology is said to remove the need for chemical disinfection of bottles upstream of the filler as the cap decontamination uses pulsed light technology.

Serac says the first Urola-Serac bloc line will soon be delivered to a customer in Russia.


Companies