Vaisala reports increased sales in 2011
Design and Build | Finance | Monitoring
Net sales in Controlled Environment segment grow 13% year-on-year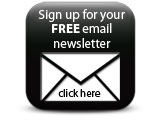 Finland-based Vaisala, a supplier of environmental monitoring instruments for a wide range of critical environments, reported an 8% increase in net sales of €273.6m in 2011.

Consolidated operating profit improved by €4.3m or 36% to €16.1m compared with 2010.

Net sales in the Controlled Environment segment grew by 13% year-on-year to €71.7m. The segment also saw an 18% increase in operating profit to €10.5m. The strongest growth was seen in Europe (18%), China (16%) and the US (12%).

Vaisala launched 39 products in 2011, of which 28 were in Weather and 11 in Controlled Environment, even though r&d spending returned to 10% of net sales after two years of higher level spending.

The most significant product launches in Controlled Environment included the Vaisala PDT101 and PDT102 Differential Pressure Transmitters for demanding cleanroom applications to measure very low differential pressures and the Vaisala Humicap Dewpoint Transmitter for refrigerant dryers.

The firm also launched the Intercap HMD42/53 humidity and temperature transmitters for humidity and temperature measurement in heating and ventilation ducts and the Vaisala Dewpoint and Pressure Transmitter DPT146 for compressed air, the first transmitter on the market to monitor both dewpoint and process pressure.

Going forward to 2012, uncertainty in the global economy and shifts in exchange rates will affect Vaisala's business and its market situation is expected to remain materially unchanged.

Vaisala expects its net sales in 2012 to stay on the same level as in the preceding year. The operating profit is expected to improve moderately. As in previous years, seasonal fluctuation is typical of Vaisala's business, and the first quarter is expected to be modest. Vaisala's long-term business outlook remains unchanged.

President and chief executive Kjell Forsén said: 'The global financial crisis affected our governmental customers' investment capability. The beginning of the year was slow, but demand increased during the second half of the year especially in the Weather business area and resulted in significantly increased order intake and sales.'

Solid revenue growth of 20% was reported in Asia-Pacific as demand increased during the second half especially in the Weather business. The Americas also did well growing by 10%, whereas in Europe revenue dipped by 2%.


Featured Companies