Vaisala sales increase in first nine months
Net sales in controlled environment sector remain at 2010 level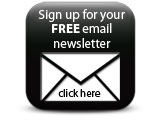 Vaisala Corporation, a Finnish manufacturer of instruments for controlled environments, meteorology and weather critical operations, reported a net sales decline of 3% to €62.6m in the third quarter of 2011. The operating result was €0.9m, compared with €0.16m in the same quarter in 2010.

For the first nine months of 2011, sales rose by 9% to €186.3m, with an operating result of €3.1m, compared with a loss of €4.7m in January to September 2010.

Orders received increased year-on-year by 21% in the third quarter, with most of the growth coming from the firm's meteorology business.

Net sales year-on-year in controlled environment remained at last year's level, increased in the weather critical operations business area, but declined in meteorology.

President and chief executive Kjell Forsén said: "Order intake grew by 21% in the third quarter, which is a good achievement considering the uncertainty in the markets in North America and Europe. The growth is partly due to increased demand especially among our meteorological customers, but it is also a sign of our strong market position and leading products."

In the third quarter, Vaisala combined its weather-related business areas of meteorology and weather critical operations into one area.

Starting from the fourth quarter 2011 and onwards, Vaisala will report its results in two business areas of weather and controlled environment.

Forsén said the firm had made this move to consolidate its global efforts in the growing project and service business.

Going forward, Vaisala expects increased uncertainty in the global economy and shifts in exchange rates to affect all of its business areas, with net sales and operating profit expected to improve moderately.

Vaisala's long-term business outlook remains unchanged.


Featured Companies