Vaisala to consolidate r&d activities
Will affect 27 members of staff in the US and Finland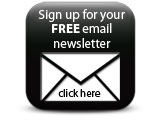 Vaisala, a Finnish supplier of industrial and environmental measurement equipment, is to centralise its r&d activities in Helsinki, Finland and Boulder, Colorado, US.

The firm said the planned consolidation would affect approximately 27 people, of whom 20 are based in the US. All affected employees will be offered the possibility of relocating to Helsinki or Boulder.

Vaisala said it aimed to improve efficiency and the utilisation of resources, and will therefore discontinue r&d at locations in Paris, France; Hamburg, Germany; and the US r&d activities in Tucson, Arizona; St Louis, Missouri; Minneapolis, Minnesota; and Columbus, Ohio.

In addition to Helsinki and Boulder, r&d activities will continue in four other current locations, the firm said.

Going forward, the company will also increase its development and competence focus on system and software development.


Featured Companies