Veolia to showcase latest technologies at Lab Innovations
Experts will be on hand to discuss water purification and the technology's unique strengths, from removing large fractions of several impurities to removing one specific contaminant to extremely low levels
Veolia offers a comprehensive range of laboratory water systems
Veolia Water Technologies will be showcasing the latest innovations in laboratory water purification technology from ELGA on stand E12 at Lab Innovations, which takes place in Birmingham on 2-3 November.
The company's scientific experts will be on hand to discuss water purification and the technology's unique strengths, from removing large fractions of several impurities to removing one specific contaminant to extremely low levels, to be able to select and maintain the optimum technology combination for every customer.
Veolia will also be featuring its bespoke solutions, using a newly created video to show how its ultrapure water technology is helping cutting edge research at the National Graphene Institute. The video includes material provided by The University of Manchester, in particular a fascinating introduction to graphene, the most exciting material of the 21st century and a look at the amazing research facility that is the National Graphene Institute.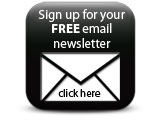 The video takes a tour of Veolia's water purification and distribution systems in the 1,500m2 of class 100 and 1000 cleanrooms and laboratory areas, and explains the underlying engineering.
Companies