Xaar awards cleanroom contract to Holland Contracts
Design and Build | Finance | Hi Tech Manufacturing
Inkjet printing technology group to invest £20m in cleanroom and capital production machinery
Xaar is to add its fourth cleanroom at its Huntingdon facility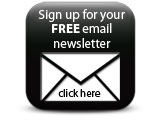 Cambridge, UK-based inkjet printing technology group Xaar is to double manufacturing capacity at its Huntingdon plant through the addition of a further cleanroom and the purchase of capital production machinery.

Xaar said it would invest in excess of £20m in the expansion to meet growing demand for its Platform 3 1001 printhead.

The new cleanroom facility, the firm's fourth, will be operational by September 2011 with all new capital equipment operational by the third quarter of 2012, said Xaar's chief executive Ian Dinwoodie.

The fabrication and test of the printheads will be carried out in the new facility.

Xaar said Holland Contracts, which built the firm's existing cleanrooms, would be constructing the additional one.

Based in Tamworth, Holland Contracts is a supplier of modular cleanrooms, which use the latest air handling equipment to control and monitor the room environment, ensuring high levels of cleanliness and total control of temperature and humidity. There is the option of air shower entry enclosures and air-lock equipment pass-through hatches.

The equipment to be installed in the cleanroom will cover all Xaar manufacturing operations from front-end actuator manufacture (micro machining and metallisation), assembly operations (using a range of manual and automated assembly equipment) and print testing of the final product (using bespoke test equipment to qualify the quality of the final product to specification).

The main applications currently for the 1001 printheads are ceramic tile decoration and narrow-web labels. By 2012, decorative laminating, product decoration and some wide-format graphics applications will be added.


Companies