Armstrong expands ceiling range for up to ISO Class 5
Suspended ceilings that offer ease of installation, maintenance and cleanability in ISO Class 5 conditions
Photo as seen on company website showing the ceiling with no grid
Monolithic ceilings are growing in popularity alongside sustainable interior solutions. Responding to this, Armstrong Ceilings has enhanced its Ultima+ range with a new fully-concealed ceiling system solution to meet these trends.
Finesse is the new offering from the US-based experts in ceilings. The fully-concealed, fully-painted edge detail combines the uniform visual popular in contemporary design with the key benefits of suspended ceilings.
The company states the ease of accessibility for maintenance will be attractive to building managers and ease of installation to contractors who can pre-define accessible tiles when planning the installation. The tiles can be installed in standard and staggered layouts. Ultima+ Finesse ceilings feature all the advantages of the Ultima+ system but with no visible grid.
Part of the Ultima+ range, Specification online says that Finesse offers acoustic and aesthetic advantages such as its Class C sound absorption performance, ISO 5 Clean Room Classification, and a bright-white finely-textured surface. This surface finish not only provides high light-reflectance but also excellent cleanability, scratch-resistance and a longer life.
Made up of 36% recycled content, the ceiling is also 95% humidity resistant and the tiles' 87% light reflectance helps achieve 16% cost savings compared with indirect lighting. These factors help to make the Ultima+ Finesse edge detail particularly suitable for open and closed-plan spaces.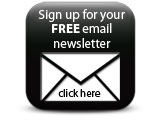 The range is also fully recyclable and can be reused continuously, helping architects and interior designers meet sustainable targets.
Companies