Austrian innovator wins prize for automated monitoring of microbial water quality
VWM's ColiMinder allows rapid and reliable measurement of bacterial load in liquid samples, such as water, used in food processing sectors
Dr Piers Clark Chairman of Isle Utilities presenting DI Wolfgang Vogl VWM with the SWW Innovation Award 2016. Picture copyright P.U.B – Singapore
Viennese company VWM (Vienna Water Monitoring Solutions) has won a prestigious prize at the international trade fair for water management – Singapore International Water Week.
Its industrial product, ColiMinder, was selected by the jury as the winner in the 'Innovation Competition'. The company also won an award that was voted on by the show audience.
ColiMinder offers efficient and economical analysis of bacterial contamination of water for various industries, such as food production.
CEO and founder, Wolfgang Vogl, said that classical laboratory methods need up to 72hrs to detect strains of known Escherichia coli bacteria that are indicators of faecal contamination. The ColiMinder can achieve this fully automatically in 15 minutes.
In addition to product safety, the economic benefits mean a savings potential of up to 50% of processing costs, he said.
The ColiMinder measures the microbiological contamination through the specific enzymatic activity of target organisms, giving a measurement of E. coli, coliform bacteria, enterococci and bioburden, which is especially important in process and cooling water.
This allows a radical simplification of the necessary measurements. Prior to this invention companies had to take water samples, and apply them to specially prepared culture media and wait for three days to allow bacterial colonies to form, which then could be counted to give an indication of the load.
The ColiMinder, however, can directly analyse the water, letting operators know rapidly if the bacterial contamination is present. Time to result is 15 minutes, followed by 15 minutes of a cleaning cycle.
The ColiMinder can save on disinfection costs
For the first time, VWM's technology enables in-line automatic monitoring and control of processes.
Vogl explained that the ColiMinder also allows the disinfection process to be precisely tuned to the actual load, which often means a lower intensity of disinfection can be used, saving costs.
VWM offers its customers the opportunity to operate with online access to the measurement data, along with automatic alerts and online service and support. In this instance, the correct functioning of the equipment is monitored and ensured directly by VWM.
The company provides ColiMinder measurement as a service, for example, for the evaluation and optimisation of processes or water treatment systems.
Reagents are available for the following target organisms:
Faecal Contamination – E. coli (Beta-Glucuronidase Activity)
Coliform Bacteria (Beta-Galactosidase Activity)
Total Bacteria (ALP – Alkaline Phosphatase Activity)
Reagents are optimised for the use in either sweet or salt water.
One ColiMinder is performing 48 measurements per day, the picture shows 48 IDEXX Quanti-tray tests. Picture copyright VWM GmbH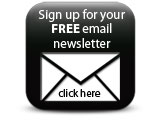 An additional module is available to control sample delivery to the device. The module is able to control pumps and valves to deliver sample to the measurement device.