BSI publishes code of practice on Energy Management of Cleanrooms
BS 8568 provides a checklist of energy saving opportunities and information on their implementation
British Standards Institution (BSI), the business standards company, has recently published guidance on helping organisations to manage their cleanroom-related energy output. Correct implementation of cleanrooms can typically contribute to 80% of a facility's total energy bill, so the need to reduce this burden was identified by the BSI.
BS 8568 Code of practice on Energy Management of Cleanrooms provides clear guidance for cleanroom designers and managers on how to become more energy efficient. Implementing the standard means enhanced energy performance while saving money and reducing carbon emissions.
The guidance provides a checklist of energy saving opportunities and information on implementing each of them. BSI says it goes much further in assisting this process than the ISO 14644 series of cleanrooms standards.
BSI has created the standard because it wanted to:
Address the global need to reduce energy usage;
Help the cleanrooms industry meet its energy reduction targets;
Enable businesses to reduce energy-related costs;
Manage future growing energy costs;
Allow compliance with BS ISO 50001 the Energy Management Systems standard that offers no practical guidance.
The standard has been created by industry experts whose experience ranges from the energy reduction, carbon management and heating, ventilation and air conditioning environments at such organisations as AstraZeneca and IBM.
BS 8568 also follows BS ISO 50001 and helps organisations to demonstrate compliance towards legislation associated with energy efficiency such as the Energy Performance of Buildings (England and Wales) Regulations 2012, Energy Performance Certification of Buildings, The Carbon Reduction Commitment, Climate Change Levy and Building Regulations Part L – Conservation of Fuel & Power.
The guidance identifies a clear strategy for cleanroom energy management and will be useful to cleanroom managers and designers, quality control managers and operations managers. Alongside the energy reduction potential it allows them to evaluate and avoid any negative consequences within their cleanroom operation.
"Principally the guide stresses the importance of creating a project team and process flow chart to review potential change and to plot a logical way through the range of available opportunities," said Dick Gibbons, Chairman of the Cleanroom Technology Committee at BSI. "It lists the potential team member skills and indicates the vital role they play in completing the task."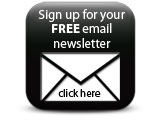 Dan Palmer, Head of Market Development at BSI added: "Even organisations that have a cleanroom strategy in place can find themselves spending much more than they need to on energy costs. BS 8568 Code of Practice on Energy Management of Cleanrooms is a very valuable cost-saving tool for cleanroom designers and operators. The approach taken in the standard, which provides a check list that is connected to explanatory text, also enables them to evaluate logically any potential negative impacts and helps to minimise them."
Companies