Boulting Environmental Services opens new office
The new facilities in Rochdale, UK, double the cleanroom construction company's work area
Boulting Environmental Services opens new office in Sandbrook Park, Rochdale, UK
Cleanroom and laboratory design and construction specialist, Boulting Environmental Services (BES) officially opened its new office in Sandbrook Park, Rochdale on February 6, 2017.
The new facility, with excellent links to the motorway network, enables the business to continue its sustained growth by substantially increasing available space.
Furthermore, the introduction of collaborative work areas will further enhance the teamwork based culture of the company.
Boulting Environmental Services has seen rapid business growth in the past few years and has successfully strengthened its team to support this development. The office move allows this expansion to continue, with the new facility increasing available space from 5,000ft2 to 10,000ft2.
"In the last two years, BES has experienced exceptional growth; it has trebled its turnover and increased its staff numbers to match," explained Steve Marsh, managing director.
"The move to Sandbrook Park will also give our team room to grow again and we expect to further strengthen our team again in 2017.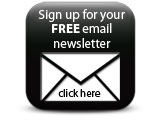 "The collaborative workspace will improve the output and efficiency of our engineers. Our people are our greatest asset and the new facility will enable our project teams to work together on design and construction projects in an open and vibrant environment. "
Companies