Cantel acquires Controlled Environmental Solutions
Addition of cleanroom business enhances and strengthens the portfolio of infection prevention solutions
Cantel Medical Corp. has acquired Controlled Environmental Solutions (CES), a business unit of Stericyle, for a cash purchase price of US$17.0 million on a cash-free and debt-free basis.
The CES business, consisting of B&V Testing and Certco services, is a provider of testing and certification, environmental monitoring and decontamination services for cleanrooms and other controlled environments to ensure safety, regulatory compliance and quality control.
"We are pleased that the CES business is now part of Cantel and welcome their employees to our team. Their services are highly complementary to our current portfolio of sterilisation and disinfection products, and enable us to expand the complete circle of protection product offerings in our Life Sciences portfolio," said Jorgen Hansen, president and CEO.
"We're excited about the attractive emerging market of cleanroom testing, certification and decontamination and are optimistic that this platform will position us well for meaningful growth in the future."
For the calendar year ending December 31, 2017, the CES business reported revenues of $8.9 million.
"This acquisition allows us to better serve customers in the cleanroom products and services market," commented Curt Weitnauer, president of Cantel's Water Purification and Filtration Division.
"By joining forces, we will enhance the value we provide to existing and future customers by coupling the CES Business' strong reputation for technical and service excellence with our expertise to deliver high-quality, and innovative infection prevention solutions," he concluded.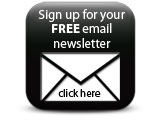 Cantel is a global company dedicated to delivering infection prevention and control products and services for patients, caregivers, and other healthcare providers which improve outcomes, enhance safety and help save lives.
Companies