Cantel reports record sales and strong earnings performance in Q3
The infection prevention products manufacturer reports net sales of US$217.3 million
Cantel Medical Corp, the global infection prevention products manufacturer, has released the financial report for the third quarter ending 30 April 2018. The report shows net sales of US$217.3 million, up 13.1% with the previous period, and organic sales growth of 7.6%.
Jørgen B. Hansen, president and chief executive officer, said: "We are pleased to report record sales and strong earnings performance this quarter. Our 13.1% reported sales increase was driven by organic growth of 7.6%, the impact from acquisitions of 4%, and a favourable impact from foreign currency of 1.5%.
"We continue to perform well internationally where sales were up 25.6% overall, and our US business had a strong quarter with 9.1% growth."
Cantel said strong performance across all divisions fuelled growth. However, it pointed out that endoscopy sales grew 18.0%, with organic growth of 8.1%, showing continued performance across the core product lines.
Recurring revenue for this segment was up 16.1% and favourable product mix drove margin rate expansion.
Sales in water purification and filtration increased 9.2% led by strong demand for consumables, chemistry and service.
Healthcare disposables reported year-over-year growth of 6.5% including 5.3% organic, driven by the strategic branded portfolio which grew by 9.0%.
The company's balance sheet continues to generate significant cash flow and EBITDAS – net income (loss) before income taxes, interest income, depreciation and amortisation, and stock-based compensation.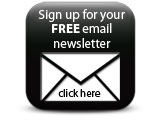 The third quarter ended with cash of $51.9 million and gross debt of $169 million while generating adjusted EBITDAS of $43.6 million in the quarter, up 12.3%.
Companies