Environmental Systems Corporation share victories at SPE symposium
ESC built Dalton Pharma Services facility that just earned 1st FDA Pre-Approval Inspection
Sheraton Centre Toronto Hotel
Photo as seen on company website
Environmental Systems Corporation (ESC) has participated in this year's ISPE Canada Annual Education and Product Symposium on 6-7 May in Toronto. The pharmaceutical industry relies heavily on cleanrooms and the controlled conditions that define them, so a healthy representation from this side of this industry is key to success.
"This is an important time for the pharma and biotech sectors in Canada and we're thrilled to be part of the ISPE community working to push the technology even further into the future," said Aaron Styles, Vice President of ESC.
ESC is establishing a name for itself in building and designing cutting edge and compliant cleanrooms for organisations in all sectors. In fact, the Texas-based company's client Dalton Pharma Services just earned their 1st FDA Pre-Approval Inspection for their Canadian Manufacturing Facility.
"Our customers' success is our success," added Styles.
"When our clients receive certification and positive feedback from the regulator's, it reinforces to us our commitment and obsession in partnering with our clients for efficient and effective critical environments and cleanrooms."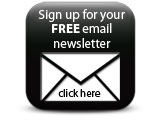 The International Society for Pharmacoepidemiology's Canadian Annual Education and Product Symposium event seeks to bring together leaders in the pharma sector to inspire progress through education, operational excellence, product knowledge, and interaction.
Companies