Eurofins expands testing, inspection and certification operations
Global lab has acquired two subsidiaries of the Finnish research centre VTT Group
Eurofins Scientific, the international bioanalytical testing specialist, has acquired VTT Expert Services Ltd and Labtium Ltd, two wholly owned subsidiaries of VTT Technical Research Centre of Finland Ltd. These subsidiaries cover all of VTT's testing, inspection and certification (TIC) operations.
The acquisition of VTT ES will complement Eurofins existing product testing services portfolio while the acquisition of Labtium will strengthen its leadership in environment testing. Both acquisitions reinforce the Group's presence in the Finnish market. Eurofins entered this market last year with the acquisitions of Nab Labs, Ramboll Labs and Ahma.
VTT ES offers its clients versatile expert services including calibration services, certification services, structural safety testing, building material testing, electronics testing, fire safety testing and product failure and safety testing. It has accreditations covering over 1,300 standards.
Labtium offers advanced analytical services including environment testing, geochemistry, fuel and combustion chemistry, pulp mill chemistry, mineral processing services and material and products testing. The two companies operate 16 facilities in Finland with a total size of over 17,000 sq m. In 2017, they generated annual revenues in excess of EUR 27m.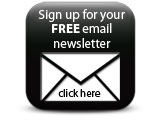 "We are very pleased to welcome VTT ES and Labtium to the Eurofins Group. These acquisitions will significantly expand Eurofins' existing portfolio of competencies in the product testing market, environment testing market and materials and engineering sciences market. In return, VTT ES and Labtium will gain access to the Group's entire portfolio of competencies, logistics and clients," said Dr Gilles Martin, Eurofins CEO.
Companies