HALIX begins construction of GMP plant
New 6,700 sq m facility is under construction at Leiden Bio Science Park in the Netherlands
Photo as seen on Halix website
HALIX, the Dutch contract development and manufacturing organisation (CDMO)) has announced that construction work of a 6,700 sq m GMP facility has started at the Leiden Bio Science Park in the Netherlands. The project is said to include 5,000 sq m of cleanroom area.
Announcing the project, Nigel Stapleton, international business developer, HALIX, said in a post on LinkedIn: "The new 5,000 sq m cleanroom facilities are designed for state of the art GMP manufacturing projects with full regulatory compliance to US, EU and other relevant guidelines. The containment level has been chosen to allow us to safely produce up to BSL2 and BSL3 safety levels."
The project follows on from an agreement with Leiden University for a plot of land at the Leiden Bio Science Park, the agreement was signed in December 2017.
HALIX's project was consolidated in early June as the CDMO signed an agreement with Leiden University to obtained real property at the Leiden Bio Science Park.
The new facility is expected to be fully operational in 2019.
HALIX is licensed for clinical and commercial GMP contract manufacturing of biopharmaceuticals. It provide services to biopharmaceutical partners, enabling them to harvest on their research activities and to enter and supply their markets with the most efficient use of resources.
The focus of its activities is GMP manufacturing of biologics, by manufacturing drug substance through mammalian cell culturing, and by performing aseptic fill and finish and lyophilization services.
HALIX has said that it plans to extend the scope of services for therapeutic proteins and viral vaccines.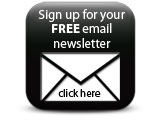 The Leiden Bio Science Park is the largest science cluster in the Netherlands and brings together Leiden University, Leiden University Medical Center (LUMC), and approximately 150 companies in close proximity.
Companies