Heidelberg Instruments opens Process and Application Center in Suzhou, China
The new PAL cleanroom will house the company's MLA 150 Maskless Aligner System, supporting process, measurement and analytical tools
Heidelberg Instruments laser and maskless lithography systems are used in the MEMS, BioMEMS, Nano Technology, ASICS, TFT, Plasma Displays, Micro Optics sectors
Heidelberg Instruments, a leader in design, development and production of laser lithography and Maskless Aligner Systems, has opened its Process And Application Center in Suzhou, China, in partnership with Stella International Corporation.
The new Personnel airlock (PAL) cleanroom will house Heidelberg Instruments' MLA 150 Maskless Aligner System, as well as supporting process, measurement, and analytical tools.
'The new cleanroom will be our first fully dedicated technical application centre in China and will be managed by some of our most experienced technical staff,' said Alexander Forozan, Vice President of Global Sales and Business Development.
'It will boost our plans for continued presence and success in the region, enable us to closely interact with the leading lithography and micro technology manufacturers and researchers in China and will provide an effective tool for future business and technology development.'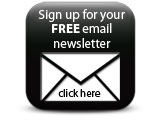 Heidelberg Instruments Mikrotechnik GmbH is a leading producer of high precision laser and maskless lithography systems. These systems are used in research, development and industrial applications for direct writing and photomask production by universities and industry in the areas of MEMS, BioMEMS, Nano Technology, ASICS, TFT, Plasma Displays, Micro Optics, and many other related applications.