Industry Trends and Best Practices for the Cleanroom Environment
Webinar will cover components that will allow end users to comply with the FDA, EMA and MHR regulations
Industry experts Aaron Mertens and Jim Polarine will discuss some of the common problems of cleanrooms, in a 90-minute presentation.
Topics under discussion will include product selection; rotating and applying disinfectants; controlling bioburdens and residue.
The webinar will take place on April 18:
10:30–12:00 PT
12:30–14:00 CT
13:30–15:00 EDT
17:30–19:00 GMT
It will cover all the necessary components that will allow end users to comply with the FDA, EMA and MHR regulations and guidances.
Specifically, the webinar will explain how to:
Implement best practices for rotating disinfectants
Understand the critical need to control bioburden and the importance of a sound cleaning and disinfection program
Utilize the most current industry methods for applying disinfectants
Employ the most effective methods for controlling residues
Comply with even the most complex FDA, EMA, and MHRA regulations and guidance
Appreciate lessons learned from bacterial infections of duodenscopes and other similar experiences
Who will benefit:
QA and QC Managers
Disinfectant Validation Managers
Operations Managers
Cleanroom Managers
Personnel and contractors that clean and disinfect cleanrooms
EH&S Managers
Regulatory Compliance Managers and Environmental Monitoring Managers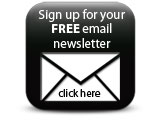 Interested parties can register on the FDAnews website.
Companies