LabConnect expands advanced lab operations center
The provider of central laboratory and support services has completed the first phase of its facility expansion in Tennessee, US
LabConnect, a provider of central laboratory and support services for biopharmaceutical, medical device and contract research organisations, has completed phase I of a more than 11,000 sq ft facility expansion in Johnson City, Tennessee, US.
The company said that in response to its 30% growth since 2017, the facility expansion is required to continue to carry out increasingly complex studies and the related demand for corresponding services.
The new space will significantly increase the capacity for peripheral blood mononuclear cell (PBMC) processing and allow LabConnect to better serve its clients.
"We have grown every year since our founding in 2002 and we are committed to maintaining our facilities with cutting-edge technology," said Eric Hayashi, president and CEO of LabConnect.
"It is an exciting time to be building our business, constantly improving sample testing services to meet clients' needs and helping to save lives while supporting clinical trials."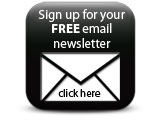 LabConnect's expansion is due for completion in September 2018. A moving plan has been developed to ensure seamless business continuity, regulatory compliance and sample integrity.
Companies