Manchester Science Partnerships wins new lettings and completes hub building
Manchester Science Partnerships (MSP) has announced a further 12,000 ft2 of lettings into its Mereside campus in Cheshire, UK, and is set to open the new hub building next month
The Bright Building, designed by BDP architects, is to be the new hub
of the Manchester Science Park
Econic Technologies has expanded at Manchester Science Partnerships' Cheshire site to more than 7,000 ft2, relocating its operations from London's Imperial College incubator, while having additional lab and office space to realise its growth strategy.
The company – which has recently received a major Horizon 2020 SME award – is an innovative and fast -growing chemical technology company that develops and commercialises novel catalyst technologies to build carbon dioxide into polyurethanes and other polymers.
Medical communications and advisory company, Bioscript Group, has taken 1,258 ft2 to house its regulatory writing division as part of an ongoing expansion. Bioscript Regulatory provides regulatory communications expertise to international pharmal and biotech companies.
Also joining is EM Resist, which has taken 3,992 ft2 of lab and office space. The company specialises in developing and manufacturing materials used in the semiconductor industry. Additionally, the company is setting up an open access electron microscopy and sample preparation suite at the site for both internal and external customers.
Earlier this year drug development company, Cyprotex, completed its relocation to Alderley Park, taking 25,000 ft2 of office and lab space to accommodate its 106 UK members of staff.
MSP has also just completed its flagship 70,000 ft2 Bright Building, which will act as the central hub for the entire community of science and technology businesses within MSP.
It will also be HQ for Innovate UK's Internet of Things city demonstrator, CityVerve, and will also be home to a raft of embryonic tech businesses based in Mi-IDEA – the post-accelerator innovation centre operated in partnership with Cisco.
The four-storey building offers further capacity for blue chip corporates to co-locate with pioneering start-up enterprises.
It has been designed by BDP architects, which is also working on the overall masterplan for the Science Park. Internal fit out works for the building has been undertaken by BDP in collaboration with interior fit out specialist Sheila Bird Group.
Construction work was divided into individual trade packages with the Shell and Core delivered by local contractors with M&E by A&B Engineering and internal fit out by Amspec.
Thomas Renn, MD, Manchester Science Partnerships, said: "The Bright Building is the first new build on Manchester Science Park in more than 15 years. Its name and design reflect our hopes for it with people and place being championed above traditional bricks and mortar design. Home to pioneering initiatives like CityVerve and Mi-IDEA, it will be a key digital innovation centre for the North, providing the ideal environment for fresh ideas and new technologies to be taken from inception to market."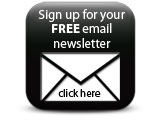 More than 75% of the building will be either exchanged or legally instructed by the time it is officially launched on 21 September."