Mikropor expands Michigan filter production operations
The filtration and purification providers will be investing over £400,000 and expanding its footprint
Mikropor, a Turkey-based company, is expanding operations in Michigan City. Mikropor America, the worldwide provider of filtration and purification products for air, gas and liquid applications will be investing over £400,000 (US$507,000).
The company will be investing over $400,000 and creating ten new full-time jobs with benefits for the Michigan City facility, says laportecountylife.com. By moving operations to their new location on Ohio Street they are expanding their footprint from 75,000 sqft to 175,000 sqft.
"Michigan City has a very competitive business climate and I am proud that another great company has chosen to reinvest and expand locally," said Mayor, Ron Meer. "My administration will continue to promote aggressive pro-business policies to attract and retain businesses in Michigan City."
Mikropor America Regional Manager, Ryan Loeffler, said: "We are excited about our expansion in Michigan City. The community has been great for our business and we want to grow with the city as it moves forward."
Mikropor manufactures compressor products including air intake filters, air/oil separators, moisture separators, refrigerated air dryers, in-line filter systems & replacement elements. The company operates in markets including compressed air & gas, utilities, gas turbines, power generation, dust collection, cleanroom, transportation, HVAC and liquid processes.
"The Economic Development Corporation Michigan City (EDCMC) continues to work diligently to retain and grow its existing companies. We are proud to be a partner with great companies, like Mikropor America, that continue to call Michigan City home" said EDCMC Executive Director, Clarence Hulse.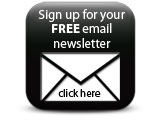 City of Michigan City officials and Applegate & Company also worked with Mikropor America to make this project a success.
Companies