Photo Stencil adds manufacturing plant with three cleanrooms in Colorado, US
Design and Build | Hi Tech Manufacturing
For semiconductor and small component applications in the electronics sector
Photo Stencil has opened a manufacturing plant that contains three cleanrooms
Photo Stencil, a US provider of high-performance stencils and tooling, has opened a manufacturing plant in Golden, CO.
The new 35,200ft2 facility has three cleanrooms: a 10,000ft2 Class 10,000 cleanroom; a 4,500ft2 Class 1,000 cleanroom; and a small Class 100 cleanroom, which will be used to manufacture the electroform and more complex stencils that are needed for the small components and shrinking spaces found in advanced semiconductor packaging and challenging surface mount technology (SMT) applications.
Laser and chemetch step stencils, blades and screens will continue to be manufactured at the company's Colorado Springs, CO facility.
Rachel Miller-Short, Global VP of Sales at Photo Stencil, said the additional cleanroom space made the company 'the cleanest stencil manufacturer anywhere'.
'The continued move to shrinking components – reaching 30 microns and below – and package-on-package applications challenge the solutions side of our business,' she said.
'Applications like these require a fully clean environment coupled with the latest technologies, manufacturing capabilities and engineering teams. Photo Stencil focuses on these requirements and on meeting the needs of our customers today and beyond. This new facility will ensure our abilities to continue doing so, successfully.'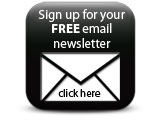 Full-scale manufacturing is expected to begin in the second quarter next year.
Companies