Pre-filter for AireCell cleanrooms is wall-mounted
Provides easier access for maintenance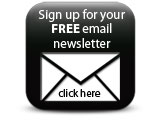 Gerbig Engineering, a US-based designer, builder and installer of cleanrooms and cleanroom equipment, has added a wall-mounted pre-filter to the AireCell series of modular cleanrooms.

The pre-filter features a perforated aluminum panel, hinged frame and anodised aluminum frame to match the AireCell framing system. It is available in efficiencies up to MERV 7.

The company says the wall-mounted pre-filter provides easier access to change the filter and means cleanroom users do not need access to the ceiling to change filters, thus reducing cleanroom disturbance.

"This product is one of several features that we have introduced recently that significantly enhances the cleanroom functionality and ease of maintenance," said Fred Gerbig, president of Gerbig Engineering.

Gerbig Engineering is a privately owned company located in Burnsville, MN.


Companies