SMG to design and build cleanroom for Leco
Leco supplies analytical instrumentation to life sciences industry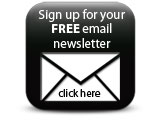 SMG Cleanroom Technologies is to design and build a Class 1,000 modular cleanroom for Leco Corporation, a US firm that supplies analytical instrumentation, mass spectrometers, metallography, optical equipment and consumables.

The cleanroom will incorporate SMG's cleanroom wall system, which the Grand Rapids, Michigan-based company says allows for maximum design flexibility, ease of installation and future expansion capabilities.

The cleanroom for Leco Corporation will include a Class 100,000 process area, a Class 10,000 gown room and a Class 1,000 assembly area.

SMG Cleanroom Technologies was formed following SMG's acquisition of CEI Cleanroom Technologies' series of turnkey, modular cleanroom systems in 2009. The acquisition was said to be a natural expansion of SMG's strengths in specialist manufacturing, programme management and machine tool manufacturing processes by adding CEI's expertise in aseptic bio-pharm and nano-tech cleanroom systems.


Companies