Self-cleaning floor grating wins award
Mechline Developments' self-cleaning floor grate, Sani-Floor, has won an award in this year's Caterer and Hotelkeeper Equipment and Supplies Excellence competition.
The self-cleaning floor grate fits flush with a floor surface to catch liquid spills and food debris in a basin below. The system can be installed in any food production area to take care of spills hygienically and safely.
The grates have a rough textured surface and are made from tough fibreglass resin, reducing the risk of slips and falls while keeping the floor dry and free of debris. The self-cleaning system features automatic high-pressure, cold-water nozzles that blast food debris off the sides of the basin into the filter tray and can be set to specified times. There is also a manual override to tackle spills immediately.
Completely modular, Sani-Floor can be installed side-by-side or end-to-end to provide any length or width configuration.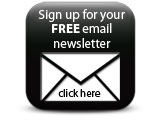 Contact T +44 1908 261511 www.mechline.com