Semefab invests £6.6m on fab construction
Design and Build | Hi Tech Manufacturing
Semefab (Scotland), an independent wafer fab foundry, has started building its CMOS3 wafer fab to support front end processing of MEMS structures. The Glenrothes-based company is investing £6.6m, with financial support from Scottish Enterprise and the UK's Technology Strategy Board, to create a 1,200m² class 100 cleanroom capable of making 0.5 micron structures.
Semefab is investing £6.6m in the construction of its CMOS3 wafer fab
The combination of the CMOS3 with an already operational MEMS2 fab will allow a full 6in wafer flow for integrating CMOS and MEMS technologies, the company said. A 4in flow is already in operation.
Semefab has contracted Merit Merrell Technology to build the CMOS3 cleanroom, which is scheduled to become operational in June 2010. The company worked with Semefab on its MEMS2 fab.
"The contract to create an operational CMOS3 fab will complete Semefab's operational commitment to provide an open access MNT development model and a viable route to commercialisation for academia and global industry," said Ian McNaught, MEMS Business Manager for Semefab (Scotland).
He added that the fully operational facility would accelerate the next phase of the company's commercial plans.
According to Ewing Thomson, project director, Merit Merrell Technology, the CMOS3 project is currently ahead of schedule with the structural steel mezzanine being completed a week ahead of target.
"The good working relationship developed between Merit and Semefab personnel during the MEMS2 project continues into the CMOS3 project and this has the effect of alleviating any potential problems or obstacles at a very early stage," he said.
Semefab supplies wafers, die and packaged microelectronic devices. With an extensive process portfolio the company supports MEMS, CMOS, Opto-CMOS, ASIC and Discrete technologies.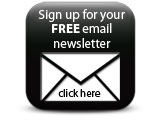 Contact T +44 1592 630630 www.semefab.co.uk