Softwall cleanroom installation for the Université de Toulouse
When the anthropology laboratory at Toulouse University wanted to install a Class 7 cleanroom to handle ancient DNA, a modular solution from Connect 2 Cleanrooms met all its requirements
Tests in ancient DNA conducted by Université de Toulouse (Laboratoire d´Anthropobiologie) dictate that strict clean air conditions are required when studying and understanding the evolution and history of human settlements. It was therefore established that the Laboratoire d´Anthropobiologie required an ISO Class 7 cleanroom that was divided into two work areas by an opaque divide with separate fans, lights and UV light controls, to assist in accurate project data capture.
"The head of my previous institute (LCHES) at Cambridge University initially contacted Connect 2 Cleanrooms in 2003," said Dr Ricaut, Laboratoire d'Anthropobiologie, Université de Toulouse. "I was very impressed by the service and products of the cleanroom and consequently they were my first choice when I had to find a similar solution in France."
When using degraded DNA in molecular biology it is imperative that work is conducted in an environment free from any human DNA contaminants. The solution proposed by Connect 2 Cleanrooms had two major advantages for the clients:
1) The cleanrooms provided are an efficient part of the decontamination process conducted at the university.
2) The modular system approach was very convenient at a time when the laboratory was in a phase of relocation and restructuring. This unique approach to cleanrooms allows the client the benefit of a lower initial investment with the option of extending the cleanroom if the project should expand.
Quality of service
The client found that all questions regarding the order were answered efficiently and supported by detailed drawings. The installation was very quick and there was clear explanation on how the cleanroom operated and how to overcome any operating issues should they arise.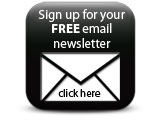 The client would comfortably recommend Connect 2 Cleanrooms and "has already advised colleagues in France to use Connect 2 Cleanrooms".
Featured Companies