Steeled for change
Specialist manufacturer of steel door and window frames, BOS GmbH Best Of Steel, argues that steel is the ideal material for clean environments. Matthew Jones, heading up its new UK-based team of architects, highlights recent developments
Steel can be in facilities requiring continuous glazing and pocket sliding doors
Specialist manufacturer of steel door and window frames, BOS GmbH Best Of Steel, argues that steel is the ideal material for clean environments. Matthew Jones, heading up its new UK-based team of architects, highlights recent developments
The benefits of steel naturally lend themselves to clean environments such as hospitals, research facilities and the pharmaceutical or food processing industries. But its use can vary from region to region. For example, a very different approach to doors, door frames and doorsets exists on the European continent from that traditionally found in the UK.
The UK tradition is for frames to arrive separately, with the door and every door element, whether timber, glass or steel, manufactured to a different style, quality and finish. An industry specifically devoted to accurate, well-engineered and extremely well finished doorframes, has never really evolved in the UK.
Steel frames can be bespoke-designed to meet client needs
Frame manufacturing is a specialist skill, and correct co-ordination between the door, frame and hardware is paramount. Getting it right allows doors to be accurately manufactured with laminates wrapping the door edges or special polyurethane (PU) edges that offer optimal protection.
PU door edging is the most resistant and longest lasting edge technology available. It is impact-resistant, dirt-repellent, solvent proof and totally watertight.
Door leaves that have PU-protected edges enjoy long-term protection against damage and have a much longer lifespan than other doors. Gone are the days of exposed timber lippings that need to be planed as the door dries, absorbs moisture and bacteria, and twists and warps.
Steel frames are not only cost-effective in construction, reducing the need for skills on site to that of a factory quality controlled environment, but they also offer advantages in terms of flexibility. Being more robust, they can be installed at an earlier stage, even at the time of wall construction. Alternatively, they can be left to the last possible minute prior to completion.
Choosing the correct fixing is simple, with self-levelling anchors and built-in tolerance for correct fitting to the wall. All frames designed for late installation can be removed with ease and located to new positions.
Antibacterial coating
Frames are available in inox 304, 316ti stainless steel or highly durable powder coating. A further enhancement to this option is antibacterial powder coating. Silver is well known as a bactericide that poses no risk to human health and also does not promote bacterial resistance. Once bacteria come into contact with silver, the silver is absorbed, which results in the bacteria no longer being able to function. To achieve a long-term antibacterial effect, the special coating releases a steady quantity of silver ions over a period of more than 10 years, depending on the environment in which the coating is being used.
Close working collaboration with manufacturers of door opening and closing devices has also led to the integration of automatic door operators concealed within the wall. The doorframe provides a perfect opportunity to house equipment. By simply separating the frames, all of the equipment is open for adjustment and maintenance.
The interface between function and design is also addressed, and at BAU – the leading trade fair for architecture, materials, and systems held in Munich in January – frames were exhibited by Geze, Dorma and Gira, with Gira showing clever access control equipment with video entry, all tidy, stylish and with everything concealed.
BOS frames are of consistent quality whether used with steel, glass or timber doors
Continual growth
Year-on-year, the steel frame manufacturer BOS, of Emsdetten in Germany, has seen continual growth and nothing in the business is left to chance. More than 300 people are involved directly in production, manufacturing in excess of 40 articulated lorries of frames destined for projects all over Europe and the Middle East. In turn, they are supported by production engineering, product designers and architects.
To get the detailing correct, it is advisable that architects talk to other architects. They understand construction and are conversant with CAD drawings and providing best solutions. Central to the whole business is quality assurance. A team constantly monitors and mentors every member of the company, striving for ever-higher levels of attainment.
BOS now has a dedicated team working to develop opportunities in the UK. Already building on a platform of successfully completed UK projects, the company is actively establishing new relationships within the market.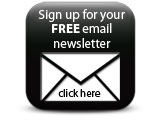 The BOS approach is not only fresh but also based upon years of experience of knowing what works.
Companies