Successful show for Connect 2 Cleanrooms
MEDTEC 3C UK showcased a fully functional cleanroom and the company's cleanroomshop.com division
Connect 2 Cleanrooms, which supplies complete cleanroom solutions to all sectors, including the medical and critical device market, enjoyed a successful exhibition at MEDTEC 3C UK 2012. The company's modular cleanroom solutions are revolutionising processes within these sectors as they can create affordable localised clean environments that can be conveniently installed in and around existing processes in a matter of days.
Featuring a brand new bespoke exhibition stand –which proved to be very popular – Connect 2 Cleanrooms also showcased a fully functional cleanroom, alongside its cleanroomshop.com division, which specialises as online supplier and distributor of cleanroom supplies, consumables, products and accessories for the cleanroom and healthcare industry internationally.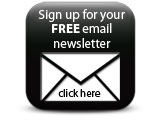 The exhibition was a great success allowing them the opportunity to speak with many interested parties within the medical device manufacturing market.
Featured Companies