Taiwanese company to build biopharma production site in China
United BioPharma plans to build a state-of-the-art manufacturing plant to support the expanding monoclonal antibody drugs market in China
Taiwan-based company United BioPharma (UBP) has announced plans to build a production site in China. The company said it will collaborate with Yangzhou high technology industry park for the construction of a 'world-class' biopharmaceutical facility in Yangzhou, Jiangsu province.
The project aims to support the increased demand of monoclonal antibody (mAb) drugs in the country. The collaboration agreement was signed in April, 2017.
The Chinese therapeutic mAb market in 2016 was around ¥10.4 billion and is expected to reach ¥30 billion by 2022 according to projections by market analysts.
UBP is a clinical stage biotech company focussed on research, development and manufacture of biosimilar mAb therapeutics for infectious, cancerous and immunological diseases.
The company has also registered and established two subsidiary companies: a clinical development centre and a protein drug manufacturing base in Shanghai and Yangzhou, respectively.
The UBP Yangzhou subsidiary signed ¥250 million loan agreement with Yangzhou high technology industry park on 3 March. The fund is to support the manufacturing plant construction, process related equipment procurement and early stage operation.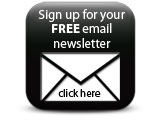 The subsidiary is aiming to assemble a Chinese team in Shanghai and Yangzhou to complete clinical development of 2-3 mAb drug candidates within five years.
Companies