Terra Universal offers cleanroom access security
And adds fire-rated cleanroom doors to portfolio
Terra Universal's cleanroom security module keypad
New from Terra Universal are cleanroom and pass-through chamber security modules that limit access and log user entry.
The US firm has also added fire-rated cleanroom doors to its portfolio.
With the pass-through chamber security modules, authorised personnel use programmed keypads, fingerprint readers or iris scanners to gain entry into controlled rooms and open pass-throughs. Administrators monitor and control admittance via a remote, web-based, wireless connection.
Programme options include alarms, events, doors and operation hours, and administrators may add/delete users, run reports or add rooms/pass-throughs. Data is logged to trace personnel movement, simplifying facility compliance procedures.
Access panels include touchless card readers, or keypads that open with the correct entry of a password or number code. There is also a fingerprint reader that unlocks electronic interlocks upon the correct scan of a user's fingerprint. The iris recognition module is also hands-free, using a megapixel camera for positive identification of a user's eye.
As an added security measure in emergency events such as a fire, wireless remote control can be implemented to override the door interlocks.
The fire-rated cleanroom doors are in powder-coated steel
The fire-rated cleanroom doors are made of powder-coated steel and are certified by UL and ANSI for fire- and impact-protection.
Optional windows, in three sizes, are 0.25in thick tempered-glass with wire-mesh and protective laminate. Users receive 45 to 90 minutes of fire-safety with these windows, or three hours with no window.
Two locking preparations are available for added security from unauthorised personnel. Door closures also preserve the doors' fire-rating. It is possible to select a prep for a cylindrical- or mortice-style lock, on either side of the door that meets room requirements. A powder-coated steel door frame is included with the door and lock-prep.
Honeycomb padding is placed inside each door, providing thermal insulation and added strength. The door's 16-gauge steel with white powder coating is compatible with materials used in cleanrooms and labs. Windows are held in place with non-contaminating silicon caulk.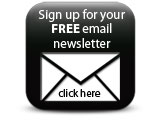 Terra Universal has nearly 40 years of experience manufacturing modular cleanrooms and accessories.
Companies