UMC invests US$110m in R&D Centre in Singapore
Finance | Hi Tech Manufacturing
Will focus on developing advanced specialist processes for automotive and mobile phone applications
UMC has opened a new Centre of Excellence on the site of its Fab 12i in Singapore
United Microelectronics Corporation (UMC), a Taiwanese semiconductor manufacturer, has invested US$110m to set up a research and development Centre of Excellence at its Fab 12i in Singapore.
The company said the new Centre would focus on developing advanced specialist process technologies to make new products with stronger capabilities in the automotive, mobile, smartphone and computer tablet markets.
The Centre will also collaborate with local institutions such as Singapore's Institute of Microelectronics.
This year, UMC plans to hire more than 80 engineers at the 12in semiconductor fabrication plant in Singapore, which is known as Fab 12i, where around 1,600 people already work.
"Having a dedicated 300mm base for advanced specialist R&D and manufacturing will help ensure the timely delivery of these technologies, and enable UMC to tap into new market opportunities," said W Y Chen, Chief Operating Officer at UMC.
He added that Singapore was chosen as the location for the Centre owing to its 'strong close support, robust engineering talent base and established semiconductor infrastructure'.
UMC's Fab 12i is the company's only 300mm fab outside Taiwan. The current capacity is nearly 45,000 wafers a month, accounting for 45% of UMC's total 12in output.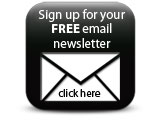 Total cumulative investment for Fab 12i is nearly $3.6bn to date.
Companies